My daughter and I had a chance to review Always Ice Cream, an online social networking and educational site for young girls age 7-12.
I thought I would see if it was something my 13 year old would like, but for her it was a bit young, so I enlisted the help of my little neighbor friend who happens to be 10 years old. Her exact words were, "Oh Mrs. Jennifer, I love it!".
The website has an "update status" box just like the big social networking sites, and the girls can make friends with other girls their age from all over the world.
You can create a mini me–which is a replica of yourself. You can also create pets and shop with your scoops you have earned.
The learn and play section is very educational. There are games to help with typing, learning the states, math quizzes, synonyms, Bible quizzes and more! It's a great way to get some learning in without it feeling like learning.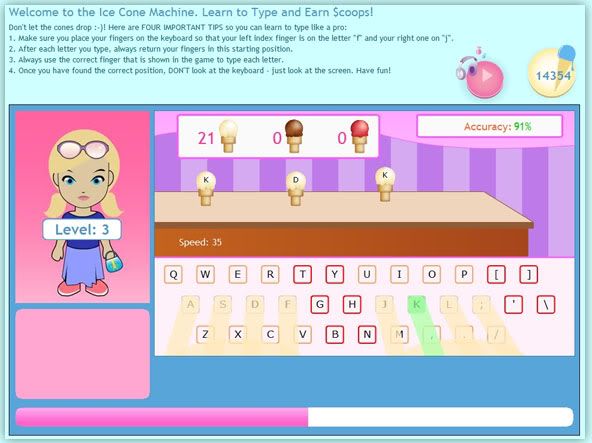 There is also a section on there of videos that kids can watch that are cute and funny–without having to worry about "bad" stuffing popping up.
The last and most important thing that I loved about Always Ice Cream is the fact that I can have an account on there and link to the child's so that I can monitor what is going on.
It is a great place for girls to meet and parents to feel like their child is slowly learning how to use social networking.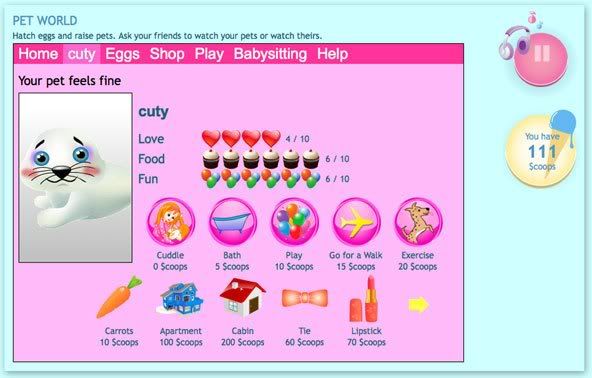 You can try Always Ice Cream for free by clicking here, and if you find out that you like it you can get a yearly membership for only $29.99 but they have smaller plans available if you are interested!
You can read what other crew members are saying HERE.
I was given a free 2 month membership in order to try out Always Ice Cream. All opinions stated are my own.