I have had more fun in the last few weeks than I have in a very long time. The reason? I have a new game to tinker with. For those of you who know me well, you know my love for Scrabble. Imagine my surprise when I heard that there was a Scrabble game out there that looked like a Rubix Cube. . . another love of mine.
I knew I had to check it out, so when the Review Crew said I was chosen, I got extremely excited!

Scruble Cube is a fun new way to learn in your homeschool. The first day we had it, the kids just had fun looking at it and trying to create words with it (the kids did much better than I did). Later, we started making games out of it. Of course, my wordy daughter was the one who won most rounds!
Did you know that you can use the Scruble Cube to learn all about different educational topics?
Academic Skills
Mathematics Trial & Error
Spelling
Vowel Awareness
Word Building with Rimes
Math Facts
Research Skills
Mechanical Skills
Vocabulary Development
Life Skills
Team Work
Sportsmanship/Competition
Problem Solving Skills
Listening Skills
Oral Communications
Strategic Thinking
Higher Level Thinking
From the website:
What if you took some of the known playing patterns of some of the most popular word games and puzzles in history and combined them in a brand new, unique format to create the World's Greatest 3-D Word Game?Well, you'd have the "SCRUBLE Cube™ a patent pending game with over 7.4 x 1045(that's 7,401 septillion)possible configurations that anyone who can spell can play. And all in a portable format that can be played anywhere- anytimeThe SCRUBLE Cube™ is a word game and a puzzle- on steroids!
Where can I purchase Scruble Cube at?
SCRUBLE Cube™ can be purchased at Barnes & Noble, select Learning Express Stores, FAO Schwarz and other specialty retailers, OR you can get it directly from the ScrubleCube website for only $24.95.
For more information please visit www.facebook.com/scrublecube
Check out what other reviewers are saying about Scruble Cube.
I was provided a Scruble Cube as compensation for my review. All opinons stated are my own.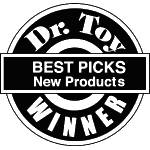 2 Responses to TOS Review~Scruble Cube