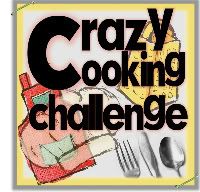 My Fudgy challenge this month comes from a wonderful blog that I happened on while looking for Rocky Road Fudge. Homemade by Holman sports some of the most delicious looking recipes.
I did not change this recipe at all. It was SO good just like it was made.
Rocky Road Fudge
18 oz semi-sweet chocolate, roughly chopped
1/2 tsp baking soda
1/8 tsp salt
14 oz (1 can) sweetened, condensed milk
1 T vanilla extract
1 cup mini marshmallows
1 cup salted peanuts, roughly chopped
1/2 cup semi-sweet chocolate chips
Line an 8×11 inch baking sheet with aluminum foil leaving at least 1″ overlap on all sides.  You want to use a baking sheet that has at least a 1″ high rim.  Spray foil with nonstick spray.
Set up a double boiler with a couple inches of water over medium heat.  In a heat proof boil or double boiler, toss chopped chocolate with baking soda and salt until well distributed.  Stir in sweetened condensed milk and vanilla.  Set bowl over simmering water, making sure that bowl doesnt touch the water.  Stir continuously with a rubber spatula until chocolate is almost fully melted.  It will likely take about 2-4 minutes to melt, remove bowl from heat when there are just a few remaining pieces and stir until smooth.
Stir in marshmallows, peanuts, and chocolate chips.  Mixture will be quite thick.  Quickly transfer mixture to prepared pan and smooth into an even layer.  Refrigerate until set, at least two hours.  Use foil overhang to remove fudge from pan, peel off foil and chop into approximately 1″ square pieces.


3 Responses to Rocky Road Fudge Crazy Cooking Challenge