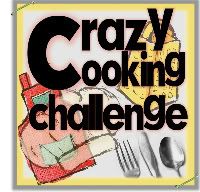 I don't know about you, but there is nothing like a good old grilled cheese sandwich. Last year during the Next Food Network Star, one of the challenges was to make a grilled cheese sandwich. Many of them created fancy versions of the delicious cheesy delicacy, but Jeff Morrow, aka The Sandwich King won the challenge with his plain old Grilled Cheese Sandwich.
See — what you may not know is that, there are two things that make a grilled cheese sandwich stand out from the rest: the kind of cheese you use and whether or not you butter the bread correctly. Yes, I said correctly!
Butter your bread on BOTH sides. This way you get added crunch and browness on the outside, but you get the delicious buttery taste from the inside
The recipe that I decided to use comes from Real Mom Kitchen. Her Three Cheese Grilled Cheese Sandwich is RIGHT up my alley. I did change up the cheeses a bit so I could use what I had on hand instead of having to go grocery shopping.
Buttery and Delicious Grilled Cheese-Crazy Cooking Challenge
The best grilled cheese you will ever taste!
Ingredients
8 slices of bread
4 tablespoons butter
4 deli slices Cheddar cheese
4 deli slices of Colby cheese
1 cup shredded Monterey Jack cheese
Instructions
Heat your grilddle over medium heat. Butter each slice of bread on both sides. Lay half of the bread, butter side down, onto the griddle.
Place 2 tablespoons of the shredded jack cheese on the bread, followed by a slice of Cheddar cheese and Colby. Then add 2 more tablespoons of jack cheese on top of the colby.
Then top with the remaining bread slices, butter side up. Grill until golden brown on both sides and the cheese is melted.
http://jennifersikora.com/2012/05/buttery-and-delicious-grilled-cheese-sandwich-crazy-cooking-challenge/


7 Responses to Buttery and Delicious Grilled Cheese Sandwich-Crazy Cooking Challenge