I was quite proud of my creation today! I learned how to make homemade English muffins! I cannot wait for Stephen to try these in the morning. I plan on toasting the inside like they do at Waffle House and serving it with some sausage and egg on the top!
These turned out SO good and was super easy to make. No big secret. No huge amount of time in making them. Just a simple recipe!
English Muffins
Ingredients:
1 3/4 cups (14 ounces) milk, warm
3 tablespoons butter
1 1/4 teaspoons salt
2 tablespoons granulated sugar
1 large egg, lightly beaten
4 to 4 1/4 cups flour
2 teaspoons instant yeast
1 tsp baking powder
Directions:
Combine the warm milk, sugar and yeast, allowing the yeast to proof for a few minutes, until bubbly. Add remaining ingredients and mix thoroughly, for about 5 minutes. Do not add more flour, the dough will be very sticky. Once mixed, scrape dough from bowl onto a lightly floured counter top. Fold dough over a few times, until you make a nice, smooth ball. Place in a greased bowl and allow to rise in a warm place for about 1 hour.
Punch down dough and lay out on a surface sprinkled with corn meal. Roll out to desired thickness. The muffins rise somewhat, so roll them out about 1/4″ thinner than what you would like the final product to be. Cut out circles with a floured 3-inch cutter. Re-roll and cut out the leftover dough. Cover the muffins with a damp cloth and let rest for about 20 minutes.
Heat a frying pan or griddle to very low heat. Do not grease, but sprinkle with cornmeal. Cover pan and cook for 6-7 minutes on each side.
Cool on a cooling rack. Store muffins in the fridge or freezer.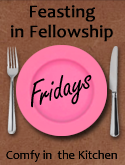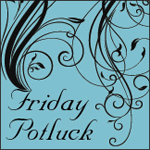 A couple of weeks ago, I did a post on 12 new things that I plan to learn over the next year. For August, my goal was to learn how to make homemade biscuits and NOT bricks.
I cannot tell you the countless number of times I have made biscuits and each and every time they have turned out horrible. You may say–oh they probably weren't that bad, but when my husband chooses CANNED biscuits over homemade biscuits–there is a problem there!
So I have been working ALL month long trying to learn to make the "perfect" homemade biscuit. Everyone I know said, Oh I use the White Lily recipe. It's SO easy. I used that recipe–and it failed–three times. So then I decided to watch the video on their website about making perfect biscuits (you can find that video HERE).
Here is what I discovered I hadn't been doing from watching the video:
~Whisking the flour before adding anything to it.
~Making sure the measurements were exact.
~Putting my biscuits close together for soft sides
~Patting them out verses rolling them out (this tip came from another website)
~Putting the temperate at the highest setting on the stove
~Making my pan silver instead of a dark coated pan
After watching the video, I decided it was time to try again–for the fourth time this month.
So far so good!
This time, they even looked different on the tray! They were more fluffier and less packed as before. I did not have a silver pan, so I used aluminum foil and it worked wonders!

Notice that the biscuit on the right is from earlier this month. See how squished it is. It was heavy and dense and just downright–blah!
The biscuit on the left however, is from today! Light, fluffy, soft, YUMMY!
I did it! I finally did it! I made biscuits from scratch and they rocked!
Now to make up a batch and flash freeze them so I will have biscuits on hand to cook every morning!
Here's the recipe.
White Lily Homemade Biscuits
Ingredients
2 cups of self rising flour
1/4 cup of shortening
2/3-3/4 cup of milk or buttermilk
Directions
Dump flour in a separate bowl and whisk slightly to break up the clumps.
Measure flour into measuring cup with a spoon. Using a butter knife on the non cutting side, even your flour out in the cups. Pour into different mixing bowl.
Press shortening in measuring cup and level it off the same way.
Cut shortening into flour mixture with a fork.
Make a well in the center of your flour mixture and pour milk in.
Mix gently with a fork until just combined.
Flour work surface and dump dough out on the counter.
Knead 2-3 times just to make sure everything is mixed evenly.
Gently press dough out to about an inch thick. Cut with a biscuit cutter. (Don't twist cutter. Just insert and press straight down and come back out. Twisting will result in biscuits not rising properly)
Place cut biscuits on prepared baking sheet. (I oiled my pan up and then ran my biscuits through the oil on both sides). Make sure if you want soft sided biscuits to place them close together.
Butter tops of biscuits before baking.
Bake in a 500 degree oven for about 8-10 minutes.
Next month, I am teaching myself how to decoupage something. We will see how that turns out!

I have been trying and trying to perfect my homemade biscuits and I finally figured out what my problem has been all along.
Are you ready for this secret?
I mean it really is a secret.
The secret to delicious fluffy biscuits is this: DO NOT OVERWORK THE DOUGH!
And I mean that with all simplicity that it says. You barely mess with the dough and you will have mouth watering biscuits that look this delish!
Here is the delicious recipe for these mouthwatering homemade Yummies:
Breakfast Biscuits
Ingredients
2 cups self rising flour
3 TBSP shortening
1 cup milk
Instructions
Put flour in a bowl.
Add shortening.
Mix those two together barely.
Add milk.
Stir with a fork just until blended. (dough will be sticky)
Flour surface and scoop dough out onto floured surface.
Sprinkle dough with a little more flour and begin to knead a couple of times until dough is covered with flour and no longer sticky.
Roll dough out lightly (do not press) to ½-1″ thick and cut biscuits.
Cook in over on 450 degrees for about 8-10 minutes.
Turn oven to broil to brown biscuits on top.
Brush with melted butter.
Making biscuits can be tedious and if not done correctly, they will be hard as rocks! So here is a tip that I learned — you can use your rolling pin, but hands work best as you will not press them down too much and they will wind up super fluffy!